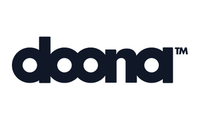 Doona, a brand renowned for its innovative approach to parenting on the go, is dedicated to transforming the lives of families worldwide. With a commitment to seamless functionality and safety, Doona has redefined the way parents navigate the world with their little ones.

The brand's inception was marked by a groundbreaking idea – the fusion of an infant car seat and a stroller into a single, integrated solution. This visionary concept gave birth to Doona, offering a transformative travel experience that eliminates the complexities of carrying separate equipment. Every Doona product is meticulously engineered to meet and exceed the highest safety standards, ensuring that children are safeguarded at every step of their journey.

Doona transcends the realm of mere products; it embodies a complete lifestyle designed for modern parents. With a team of passionate innovators, designers, and parents, Doona comprehends the everyday challenges that families face. This insight drives the creation of intuitively designed, functional, and aesthetically pleasing solutions that enhance the parenting adventure.

From its inception, Doona's mission has been to empower parents to embrace life's adventures while maintaining the highest standards of quality. Its offerings epitomize convenience, style, and reliability, enabling parents to focus on creating cherished moments and fostering a strong parent-child bond.