Nutribaby(+) food maker & Foodii™ Reusable Food Bottles
---
Baby Food Makers & Preparators Introductory Price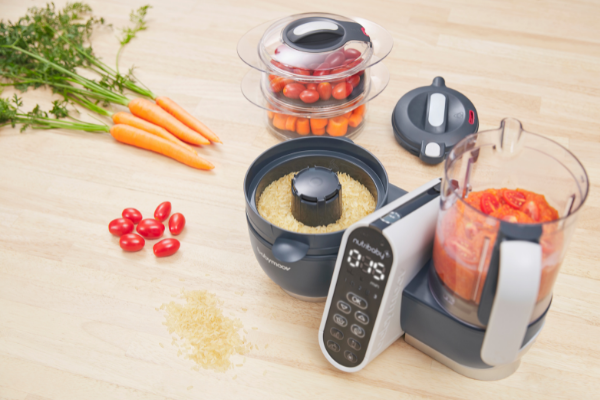 The ultimate multi-functional food prep machine for quick, easy and nutritious meal prep!
The award-winning Nutribaby(+) is the only food prep solution on the market** offering 5-in-1 cooking functions** including a large capacity steamer and blender which double up to sterilse baby bottles, reheat and defrost prepared meals and more. Nutribaby(+) also features the cooking vessel in the base of the steamer where you can cook : Pulses & Oats Pasta & Grains too. For babies/families with allergies: Thanks to Nutribaby(+) healthy meals can be prepped easily right from scratch giving parents the ability to know exactly what is going into their food in place of ready made food jars and meals. Nutribaby(+) supports the combination of spoon-led and baby-led weaning with the steamer and blender functions :)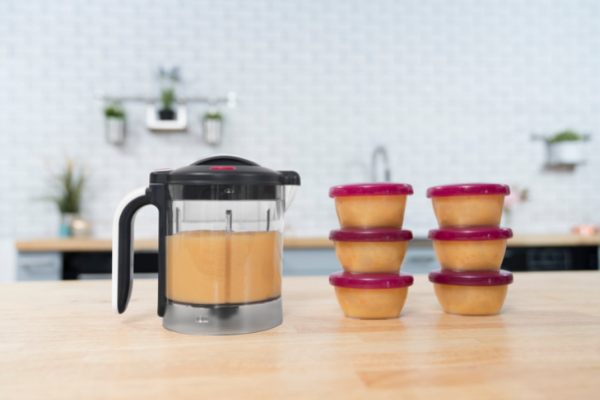 Not just for baby! The longevity of Nutribaby(+) spans right the way from pregnancy through to newborn, weaning and beyond.
PRE-BIRTH Steam cook nutritious meals for consumption during pregnancy.
POST BIRTH Warm up and sterilise baby bottles safely and easily thanks to the large capacity steam unit! Simply remove the steam base plate and create a tall sterilsing space to put baby bottles into.
BABY'S FIRST FLAVOURS From 4 months onwards, you can begin to introduce new flavours and textures. Gently steam veg for baby-led weaning or blend into purees.
Welcome to #mkfamily
Online or in store, we are here to assist with the growing needs of your family. From pregnancy to parenthood, we strive to provide the best baby products from favourite and new brands from across the world.
Free Delivery & Assembly
For all cots, dressers, wardrobes and furniture to all Cyprus urban areas.